See What A Difference Invisalign Can Make
As Invisalign Pro providers, we offer digital scanning with same-day results simulations for our patients. Scan the QR code or visit http://bit.ly/ivanmedinadds and take a selfie to see your new smile in seconds!
We use the latest technology to minimize the guesswork when it comes to your smile. With our Invisalign consultations, we scan your teeth with a radiation-free Itero scanner and upload a digital model of your teeth where we receive a digital prediction of your results immediately. Dr. Medina will fine-tune the prediction to make sure you end up with a beautiful smile you'll want to show off
Patient 1: Before/After

This patient was concerned with his deep bite, square top with crooked front teeth, and the top sticking out too much. After only 10 weeks, all those issues were resolved the midlines to the top and bottom were lined up as well!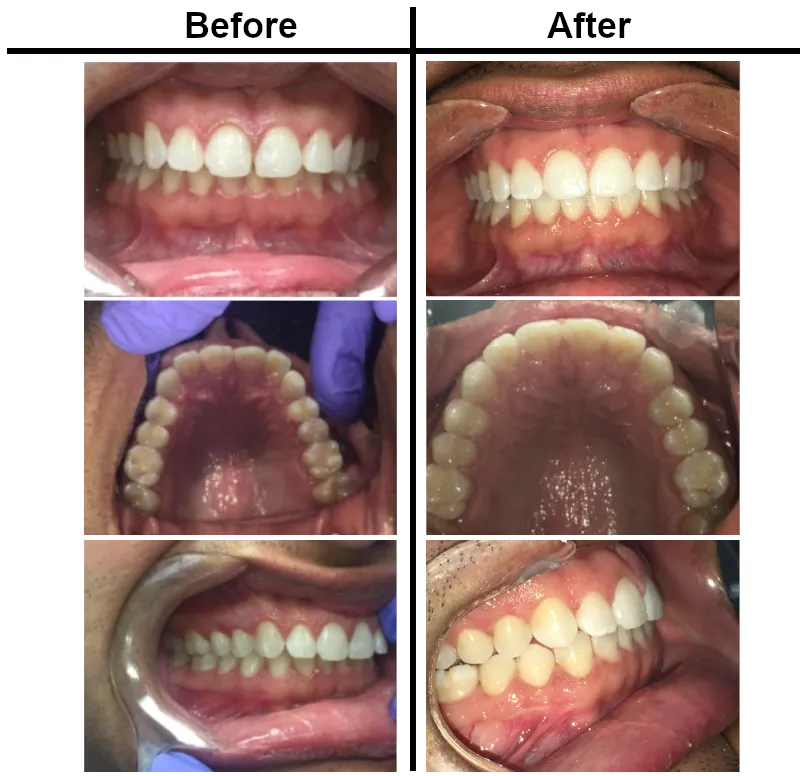 Call your Bakersfield CA dentist today at (661) 741-0310!